Like all other industries the interior design world is thinking months ahead. What styles can be forecast to rise and those styles that will continue finding a place in the home. With our ear to the ground here is a number of the biggest trends going strong in 2019.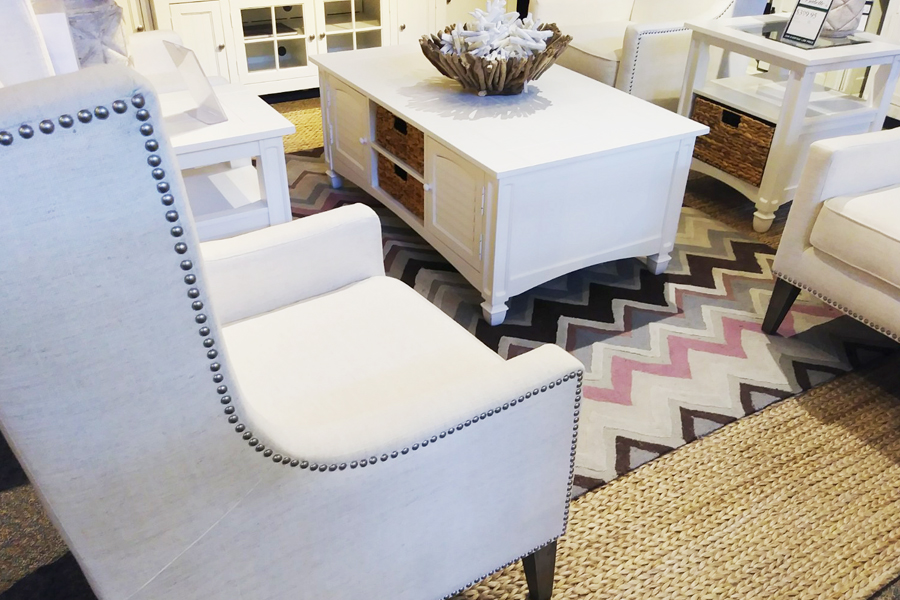 Surya Rugs, stop in for current selection.  Eerie Ivory Club Chairs.  Nantucket End Table.
Layered Rugs
Looking for more texture and yearning for more interest, layering your rugs in the living room is the biggest trend in home decor. Layering a small rug on top of a larger one, changing the pattern by laying it diagonally adds unique fashion to the decor. Start with a large solid and add a more ornate decorative rug to bring a stylistic anchor to the seating area.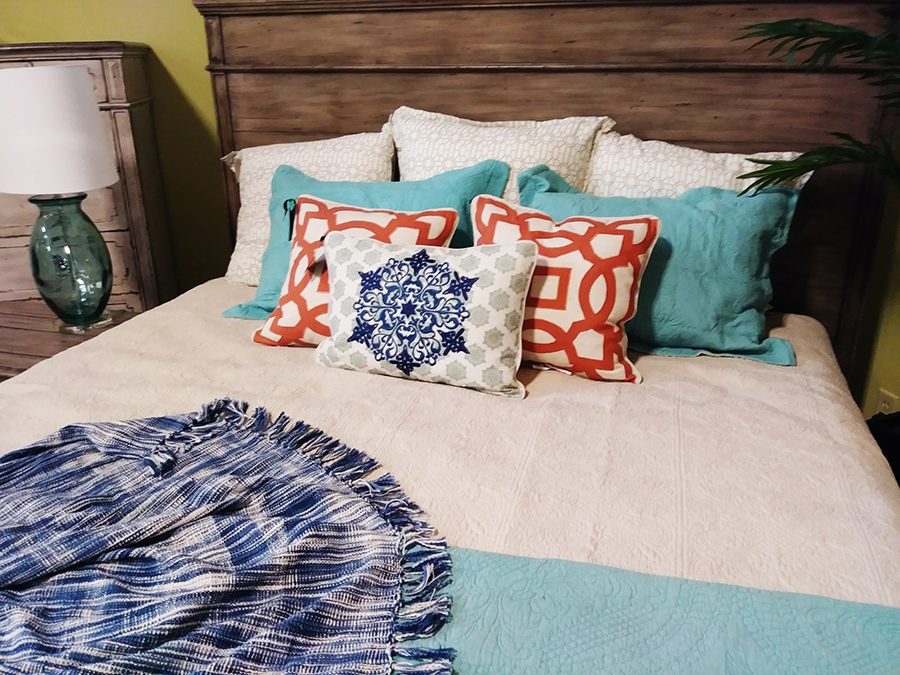 Deep Greens
Pantone's color of the year – Living Coral is chosen because of its reputation as striking. (read "Coral Trend Alert") Paint brands are always on the forefront catching evolving color tastes. Being on the forefront also means looking at the colors and the ways they can be used in pairing with Living Coral. Deep green shades like Night Watch is a great match because of the living undertones and organic feel. It is bold, rich and natural and can be used as an accent wall or decor. This calming green marries perfectly with the invigorating Living Coral.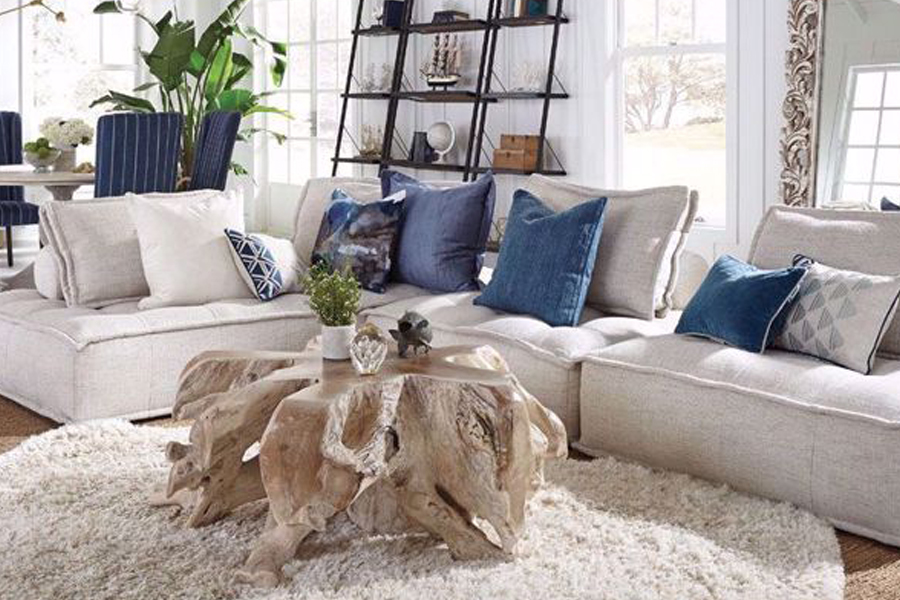 Combining Natural Elements with Traditional Furniture
Bringing the outdoors in. Choose pieces and accessories that use natural elements for an unexpected combination. Distressed pieces, natural woods, and textured fabrics bring the look together.
Mixed Patterns
The lessons you were taught about clashing patterns have been turned upside down in 2019. Out with the old, in with the new! Mixed patterns are making a big splash and bringing more excitement in the design world. HOW TO: Bring together common colors, style and shapes and make the layering of patterns purposeful. Be brash, brave and intentional with your choices. Strategic and careful combinations of different but ever so similar pattern schemes will bring lively and rewarding unity to the room. A fun way to express your creative nature!
Featured living room at top:  Finneran Sofa, Devin Chair, and Betty Storage Ottoman.