Wondering why you are seeing pineapples everywhere? It just may have something to do with this season's "SOFT TROPICS" trend in home décor. The Soft Tropics trend, appropriately named, incorporates elements, fabrics, and colors inspired by nature. Color palettes feature deep blues and greens combined with more natural neutrals. Expect to see fabric prints with palms, leaves, and geometric but abstract patterns. Rough wood carved pieces and distressed finishes bring the outdoors in.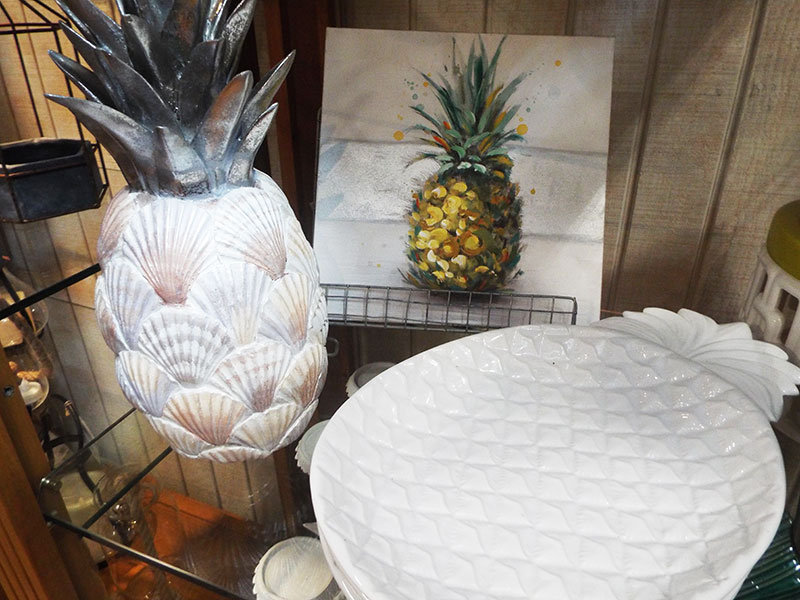 Expect to see bold patterns with deep blues and greens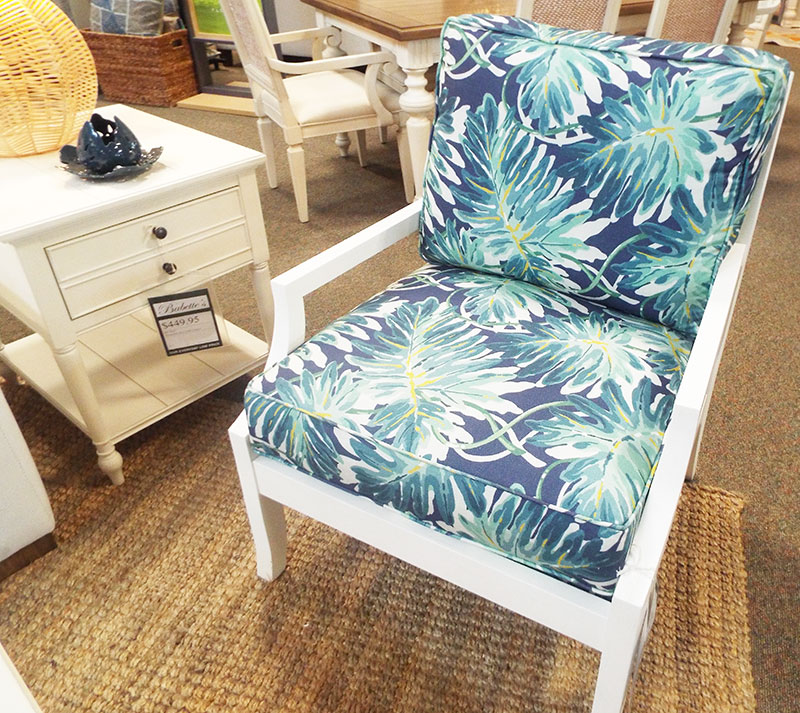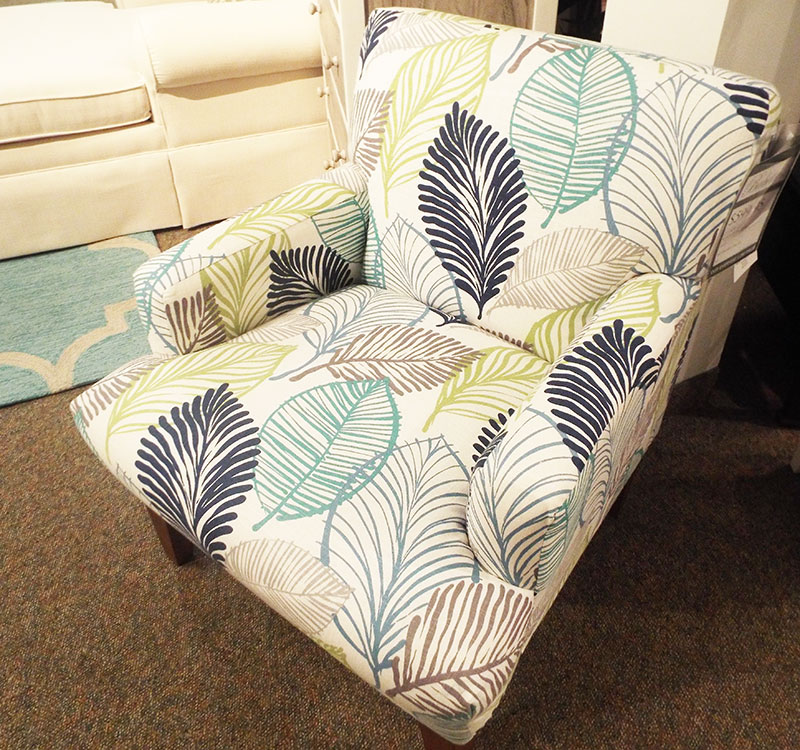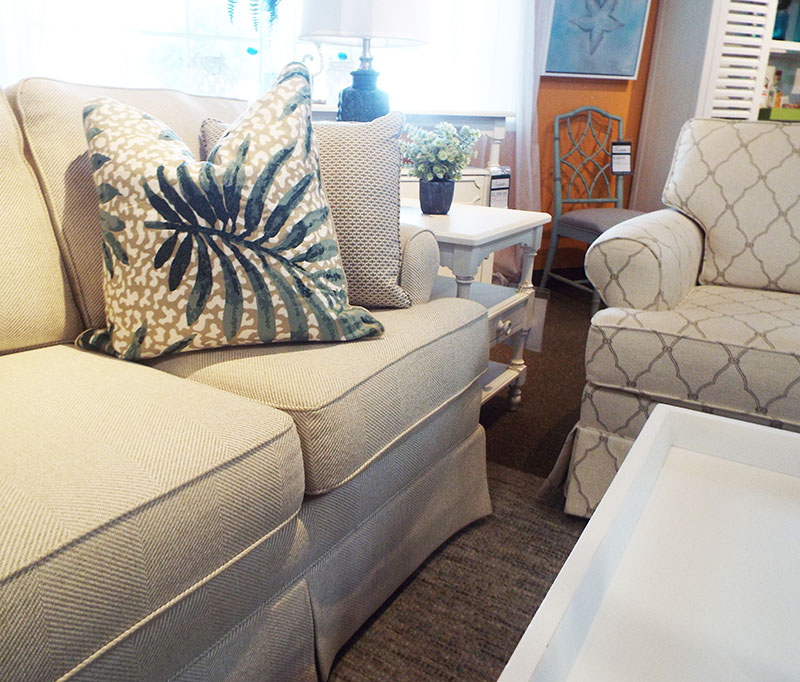 Accessories that incorporate organic textures pull the look together.